Affiliate Marketing is one of the most profitable & popular ways to make money online and generate recurring passive income. So What is affiliate marketing & how to do it?
Affiliate basically means, officially attaching or connects (a subsidiary group or a person) to an organization/company.
What is Affiliate Marketing?
Affiliate marketing is one of the popular forms of digital-marketing wherein you refer some products or services to the customer or buyers online and when they purchase the product or service based on your suggestions or recommendations, you will receive a commission ranges up to 10-15% or higher as 30-70% in some cases. ($1 to $10,000++) Affiliate marketing
The commission you will earn is your earning which is based on the product or service you're recommending.
Shopper >> to your website/blog >> directed to the merchant site & make a purchase > you'll get a Commission.
You promote products on your websites, blogs, text, emails, or social media networking sites like Facebook, Twitter, Instagram, or Whatsapp, and many more.
The customer decided to buy that product or service. He/she will click on the affiliate link provided by you.

Customers will be redirected to the merchant's website of that product.

Once the customer makes a purchase, you will get the commission based on the % commission defined on that product and the total sale through your affiliate link.

Affiliate marketing
So many big brands/Players in the world offer affiliate marketing programs like Amazon, Flipkart, Snapdeal, eBay, and many more. Some biggest players you may heard of is Trivago, Agoda & Fiverr.
How to Signup for an Affiliate Program?
You can simply sign up for the affiliate programs and get your unique tracking link/ID. You can share that link whenever you are writing about their product or recommending any product or service. You can simply use this special tracking affiliate link to recommend products. If your readers/followers buy anything by clicking your affiliate link, you will get a predefined commission.
How to Start Affiliate Marketing for beginners?
Marketing Channels
You can get started with an Affiliate marketing business in some of the popular and tested by many, ways.
Create a blog and use it to promote a product or service, write useful content about it.
Bring your Facebook audience/followers/Friends to your webpage.

Create a YouTube channel and promote products by creating reviews videos or recommending videos.

Create an email list by creating a mini-website or share it with your school friends or colleagues.

Via Podcasting or short videos

Via Facebook Groups/ Instagram followers/ Twitter followers/ Telegram channel and more….
Steps
Below are steps to get started with affiliate marketing using Blogging / Articles:
Start a blog on a blogging website.

Affiliate marketing

Select a profitable industry/category and then pick a niche/category for your blog as per your interest

Choose the affiliate products or services that you can promote with your skill and audience you have.

Create content for those products like pictures, videos of review, articles, blogs, or memes…

Mention/post your affiliate links in the content .i.e. on Buy Buttons or See it or Buy Now or check out, (see below)

Bring traffic or people to your blog/website/affiliate post content.

Focus on driving more potential traffic and repeating the above process.

Use email-marketing services to capture email of visitors

keep improving your content writing skills and 🙂 engaging more people.
Doing Affiliate Marketing is simple! You advertise a qualifying product on your website or social media page using an affiliate link or tagged link (provided by network) and when one of your readers follows that link to the merchant and buys something, you may earn up to 15% of that product's revenue in commission.
The reason why blogging is one of the most effective ways to do affiliate marketing is that it requires minimum investment and you can learn it easily.
What required is needed and how much dedication, time, and smart/hard work you put in to grow your affiliate business.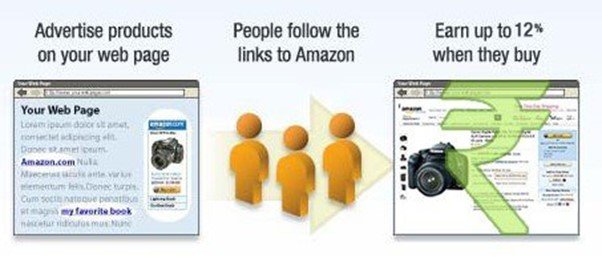 Affiliate Marketing Net Worth
Affiliate Marketing is a Very Lucrative Place in a Digital World. The Total Affiliate World's Net worth or you can say the Total Upcoming Valuation of this Industry is in Billion Dollars.
You can't Calculate every Transaction to get the exact Net Worth. but by saying it a Billion Dollar industry is Totally Worth it.
Things to know before you start
Affiliates: Publishers like you and me who are using affiliate program links for promoting products and services to earn a commission. Affiliate marketing
Affiliate Marketing Networks: There are many Famous networks like Shareasale, CJ, Cuelinks, Clickbank, and Amazon Associate Program. These work as central databases for different affiliate programs in different categories/niches. You can signup and get access to multiple merchants in one place or apply for all differently.
Affiliate link: It's a special tracking link offered by your affiliate program for you only, it's a unique link containing your tracking id to track the progress of your affiliate promotion.
This is an example of an affiliate marketing link. these links contain your tracking id and the product link that you're promoting so that the user will be directed to the product that you've referred.
Affiliate ID: Similar to the affiliate marketing link, but many affiliate programs offer a unique ID that you can add to any page of the product site and the like will work as your affiliate like.
Payment: Affiliate marketing programs/networks offer different methods of transferring your commission payment. Like: Cheque, wire transfer to the bank, PayPal, and others well.
Commission %: The amount or percentage you will be receiving in affiliate income depends upon the niche or product category you're promoting. snapdeal affiliate commission rate.
Tracking Link cookie: Most of the affiliate marketing programs are valid for 24hrs of the cookie period, which means that if a visitor/customer clicks on your affiliate link and will be redirected to the merchant's website/product page, all purchase made by that customer within 24hrs after clicking your affiliate link will be counted as your sale :-). It varies from a program to another program.
Good thing is, even if they don't buy anything immediately after clicking the link, but re-visit the merchant's website/product page within 24hrs, you will still earn an affiliate commission. hurray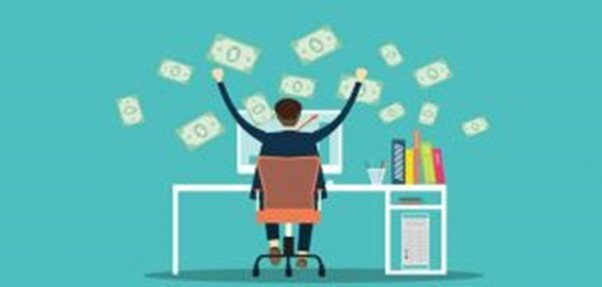 Which Affiliate Marketing Program to join?
Selecting an affiliate program depends upon various elements like:
Country specific or globally – it depends on the region or country you're targeting?. Target the country or region where you understand the customer behavior and response. i.e your "Home Country".
Category/Niche – The category of Products you wanted to promote or recommend to the customers. Select the category/Niche that you can sell and convince the customers to buy or use it.
Availability – Are your targetted products available in that program, what are the TnC's. check for the merchants, services, easy to use service, and if they regularly update new programs, before applying.
Sales and Commission % – How much is the sale of that particular product and what is the commission percentage?
Audience – Can you target the right audience for your products.
Competition – Analyze the top websites in the Segment/Category/niche you're targeting, and make a list of affiliate products they promote or refer to. This will help you find high-value products to promote and give you knowledge about the competition.
By now you should have a good understanding of "what is affiliate marketing and how you should do it".
There might be a couple of questions in your mind right now.
Today people don't click on the links (it looks spammy) until it contains rich content like images, description, rating, or attractive text. So the preferred choice would be a blog, website, or social networking page. Wherein you can interact and engage with the people friendly and help them in making the right choice of product. You can also earn from paid ads, sponsors, posting on your blog/website, or promoting someone else. always remember the primary motive should be giving value to the customer.
Snapdeal Affiliate Signup
Marketing channels or funnels like a paid promotion or Free, whatever you prefer.

Best Hosting provider like GoDaddy, HostGator, BlueHost . . . . (preferred-HostGator)

A content writer or write it yourself.

Creating your website by a developer or yourself.
Trivago Affiliate Program Commission
Visit this link to get every possible Information.
How much money you can make in Affiliate Marketing?
The answer is "limitless, endless and forever"*. Because It depends on how much effort you Put to get that Hunger Cool down. It May also Depends on other factors like Your Niche, monthly Traffic, Commission, Affiliate Programs you joined, and many other Factors.
Do you need to have a Blog/Website/Social page to start affiliate marketing?
No, if you can make customers buy products with a Whatsapp/SMS/message. But it doesn't work that way nowadays.
What is the Cost of joining an affiliate marketing program/network?
No cost, but few of them required you to be a registered entity or a business. The total cost depends on the below points and is manageable.
*** Share your thoughts in the below section. ***
If you find this article informative, do share it with your friends!